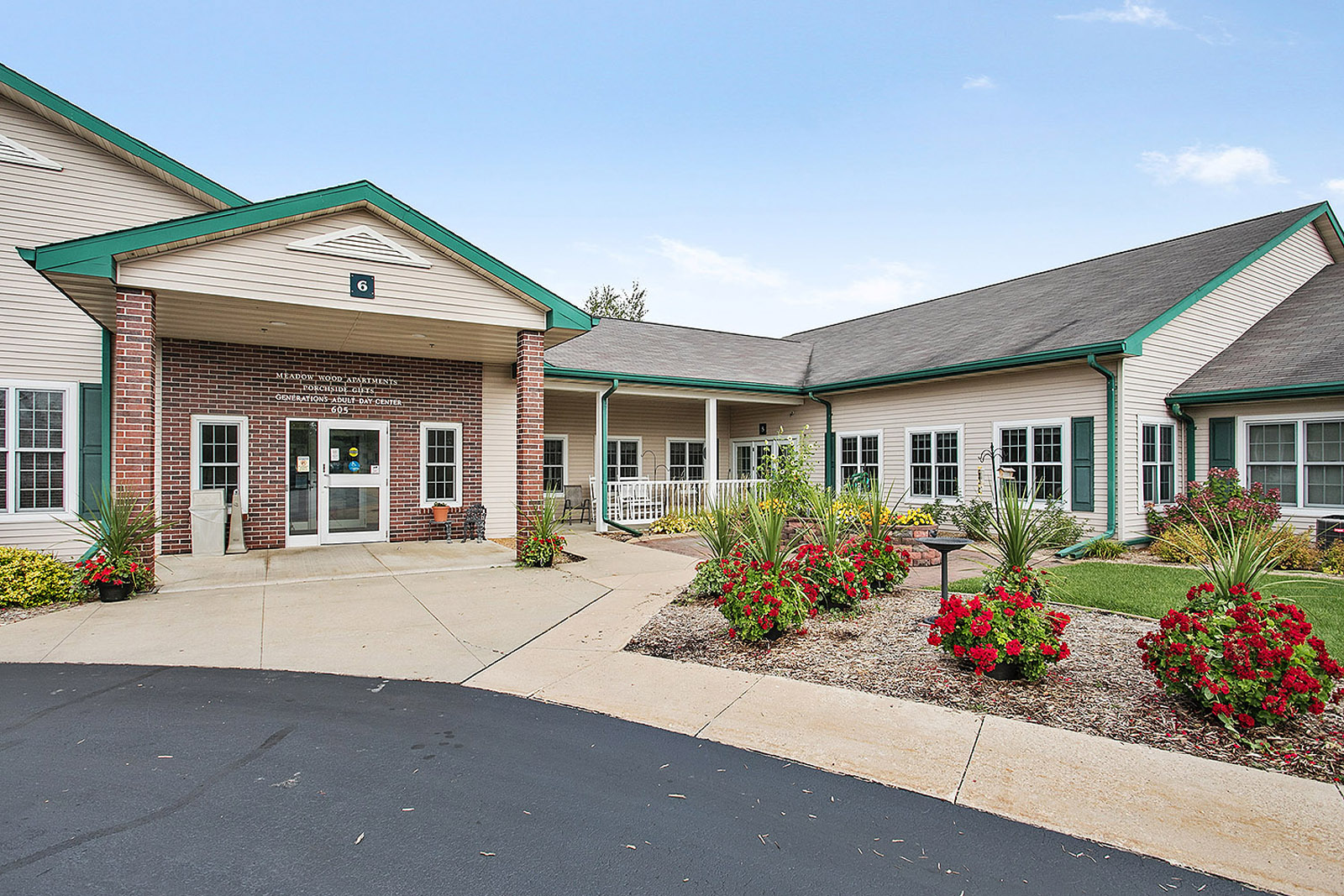 Meadow Wood Residential Care Apartments offers 36 beautiful apartments providing supportive, personal and nursing care. A registered nurse and a licensed practical nurse are available 24 hours daily. Tenants can choose to manage their own health care needs or if desired, the nursing staff available at Meadow Wood can manage that responsibility. Nursing staff work closely with your physicians to ensure that medical and medication needs are met. Personal Care Staff are available around the clock to provide personal care, laundry and housekeeping. A wireless call system alerts Personal Care staff to tenant needs 24 hours a day.
A physician and nurse practitioner are available on site to assist in managing health care needs. Additionally, lab, x-ray, audiology, dental, podiatry, EKG/ultrasound and optician services are available on site.
Each apartment has a kitchen, dining room, living room, large bath with roll in shower and one or two bedrooms. Kitchen amenities include stovetop, dishwasher, microwave and pantry. Tenants can choose to cook their own meals or subscribe to a meal plan where all meals are served buffet style.
Tenants furnish their own apartments with personal belongings to enhance comfort and the "feeling of home."
" Becoming tenants of Meadow Wood was an easy decision after volunteering for over 20 years, it already felt like home. "
Don & Frieda Feurig
Meadow Wood Apartments offers a full range of activity programming including daily exercise, transportation to local merchants, banks and library, outings to local events and restaurants and community events held on site at Meadow Wood.
Activity Coordinator on site
40 spiritual services monthly in our beautiful chapel
Tenants can choose between several activities daily
Outdoor garden areas, gazebo's, ponds and multi outdoor seating areas
Live entertainment several times a month
Wii activities
Tenant library
Large family gathering spaces
Monthly health education provided to Meadow Wood and the community
Bible study offered by on-site chaplain weekly
On site yoga and massage therapist
Tai chi/exercise offered daily
Buffet style meals
Shopping at Porchside Gifts
On site beautician/barber
Monthly tenant meetings